Frequently Asked Questions
Is SpringVale Health Centers the same agency as Community Mental Healthcare and Community Family Health Center?
Yes! In 2021, we changed our name to SpringVale Health Center. We are still the same locally operated nonprofit health care provider you've trusted for over 50 years. We have not been acquired by another organization and we have no plans to pursue that course of action. Our goal is to continue evolving our organization to meet the growing health care needs of our community.
Am I able to receive services at SpringVale Health Centers?
Everyone can utilize our behavioral health, primary care, dental, and pharmacy services. We accept Medicaid, Medicare, and private insurance. We also have a sliding-fee scale available. We will serve all patients regardless of their ability to pay.
Do I have to be a behavioral health patient to use the primary care, dental, and pharmacy services and vice versa?
Anyone can use any of our services. You do not need to be established with our behavioral health services.
I don't have insurance. Can I still receive services at SpringVale Health Centers?
Yes. Uninsured or underinsured individuals may be eligible for discounts on services provided by SpringVale Health Centers. These discounts are offered based on household income and family size. To determine your eligibility, call us at 330.343.6631.
Do you accept CareSource, Buckeye Health, Molina, Paramount Advantage, or United HealthCare?
Yes! We accept Ohio Medicaid and all Managed Care plans offered in Ohio. We also accept private insurance, Medicare, and offer a sliding-fee scale.
Does SpringVale Health Centers provide transportation services?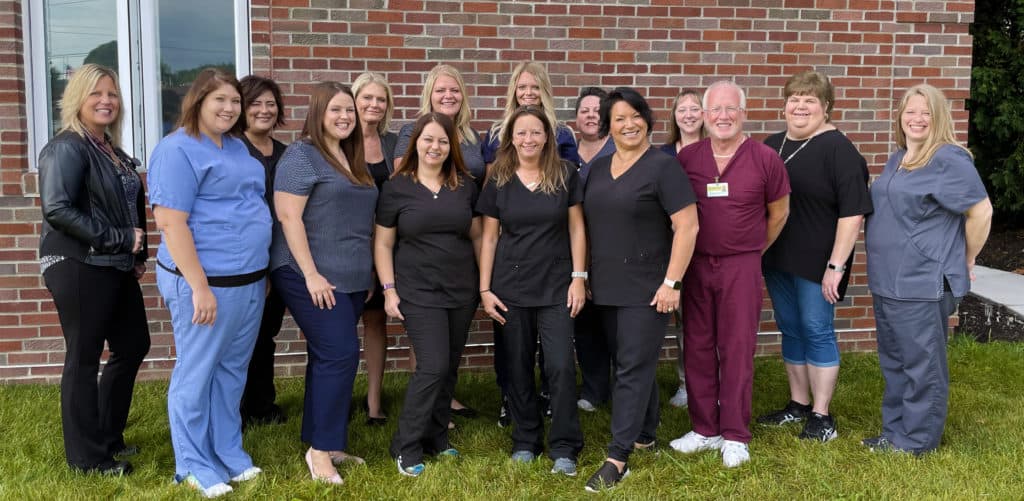 "SpringVale has a wonderful staff . . . you don't find this anymore. Everyone is great. Thank you!"